Literary Journal
Our students publish two literary journals: Fourteen Hills and Transfer.
Due to campus closure the staff of Transfer Magazine is currently unable to distribute our Spring 2020 issue.  We're proud of all the work we've put into it, and we're eager to share the fine writing and art we collected from SFSU students, so we've made issue 119 available as a free download. Please click on the image below to open the PDF, and enjoy!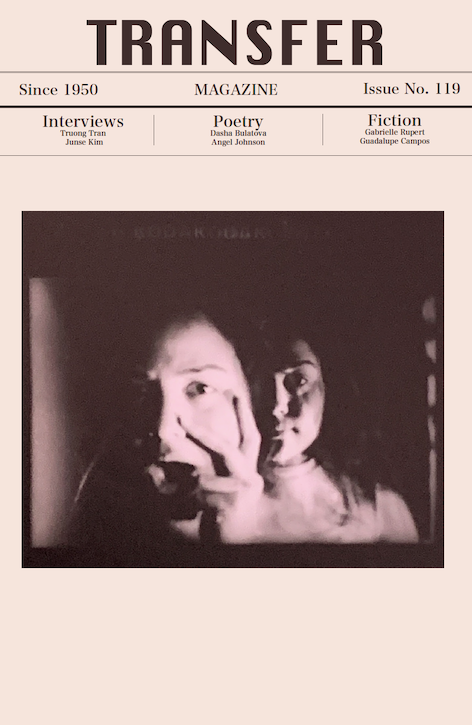 Transfer Magazine, is an SFSU undergraduate run student literary magazine which has been published at San Francisco State University since l956. The magazine only publishes work by currently enrolled students at SFSU. To submit a writing sample, please follow the guidelines here: https://transfermagazine.submittable.com/submit.
You can find our newsletters and a list of our student and alumni publications, updated regularly, on our About Us page.
Fourteen Hills: The SFSU Review , published by SFSU Creative Writing graduate students, an international literary journal with a national circulation, had its first issue in fall, l994. It is open to all writers to submit, for more information please follow the link to 14Hills.net. This publication also runs a contest to print a chapbook, The Michael Rubin Book Award! The cover for our Fall 2020 Winner, Steven Kennedy, is featured below.