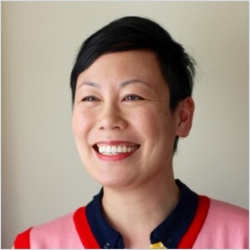 Nancy Au
Lecturer Faculty
Email: nau1@sfsu.edu
Office Hours:
Tue:
10:30 am - 11:30 pm
by email, phone or Zoom
BIOGRAPHY
Available for advising for C W 302.02.
Nancy Au's full length collection, Spider Love Song and Other Stories (September 2019, Acre Books), was a Finalist for the 2020 CLMP Book Award for Fiction, long listed for the 2020 PEN/Robert W. Bingham Award for Debut Short Fiction Collection, and listed among Entropy Magazine's Best Fiction of 2019. She won Redivider's Blurred Genres Contest, The Vestal Review's VERA Flash Fiction Prize, and her flash fiction is included in the Best Small Fictions.