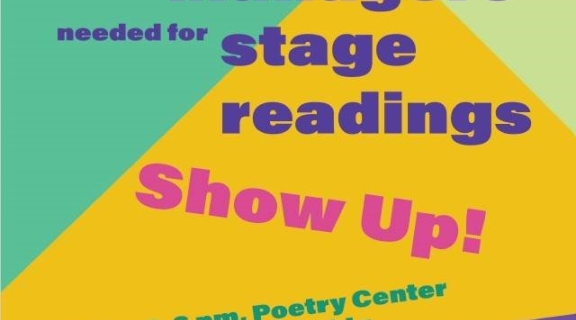 Audition for Greenhouse!
Thursday, March 03, 2022
Event Time
03:00 p.m. - 06:00 p.m. PT
Location
The Poetry Center, Humanities Building room 512
Contact Email
agaljour@sfsu.edu
Overview
Auditions for GREENHOUSE, our CW MFA Playwrights Theater Festival of script in hand staged readings of new plays are Thursday and Friday March 3rd and 4th between 3 - 6pm.
Location:  The Poetry Center, 5th Floor in the Humanities Building, Room 512
The festival will take place May 1 - 8 in the Dance Studio in the Creative Arts Building.
Actors and stage managers each receive a $50 stipend for participating in the festival.
If you have any questions, please email me at agaljour@sfsu.edu