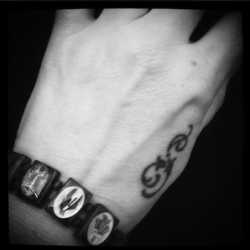 Donna de la Perrière
Lecturer Faculty
Fall 2023 office hrs. begin on August 21, 2023. For summer advising please reach out to cwriting@sfsu.edu and you will be directed to the available advisor.
Phone: (415) 338-1680
Email: donnadlp@sfsu.edu
Location: Humanities Building, Room 561
Office Hours:
Mon:
8:30 p.m. - 9:00 p.m.
Thu:
5:30 p.m. - 6:30 p.m., 8:30 p.m. - 9:00 p.m.
Biography
Donna de la Perrière is the author of five collections of poetry: three books — Works of Love & Terror (2019), Saint Erasure (2010), and True Crime (2009), all from Talisman House —  as well as two chapbooks, Night Calendar (Omerta, 2018) and First Love (The Poetry Center Chapbook Exchange Collection, 2013).
Her work has appeared in journals such as American Letters and Commentary, Brooklyn Rail, Colorado Review, Denver Quarterly, Five Fingers Review, Interim, Mantis, New American Writing, and Volt, as well as anthologies such as  Kindergarde: Avant Garde Poems, Plays, Stories, and Songs for Children (2013), No Gender: Reflections on the Life and Work of kari edwards (2009), and Bay Poetics (2006).
The recipient of a 2009 Fund for Poetry Award and a 2016 Creative Work Grant from Intersection for the Arts, she founded and curated the Bay Area Poetry Marathon reading series (2004 - 2019) in San Francisco.
 
Website(s):