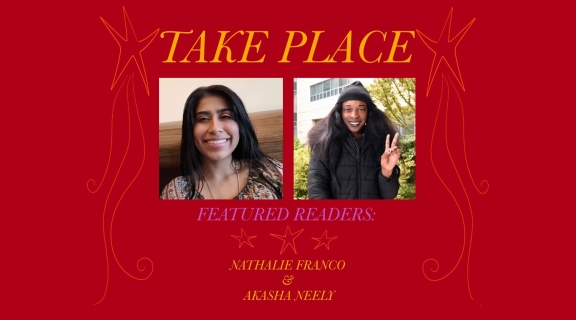 Take Place
Thursday, September 21
Event Time
07:00 p.m. - 08:30 p.m.
Location
The Poetry Center, Humanities 511
Overview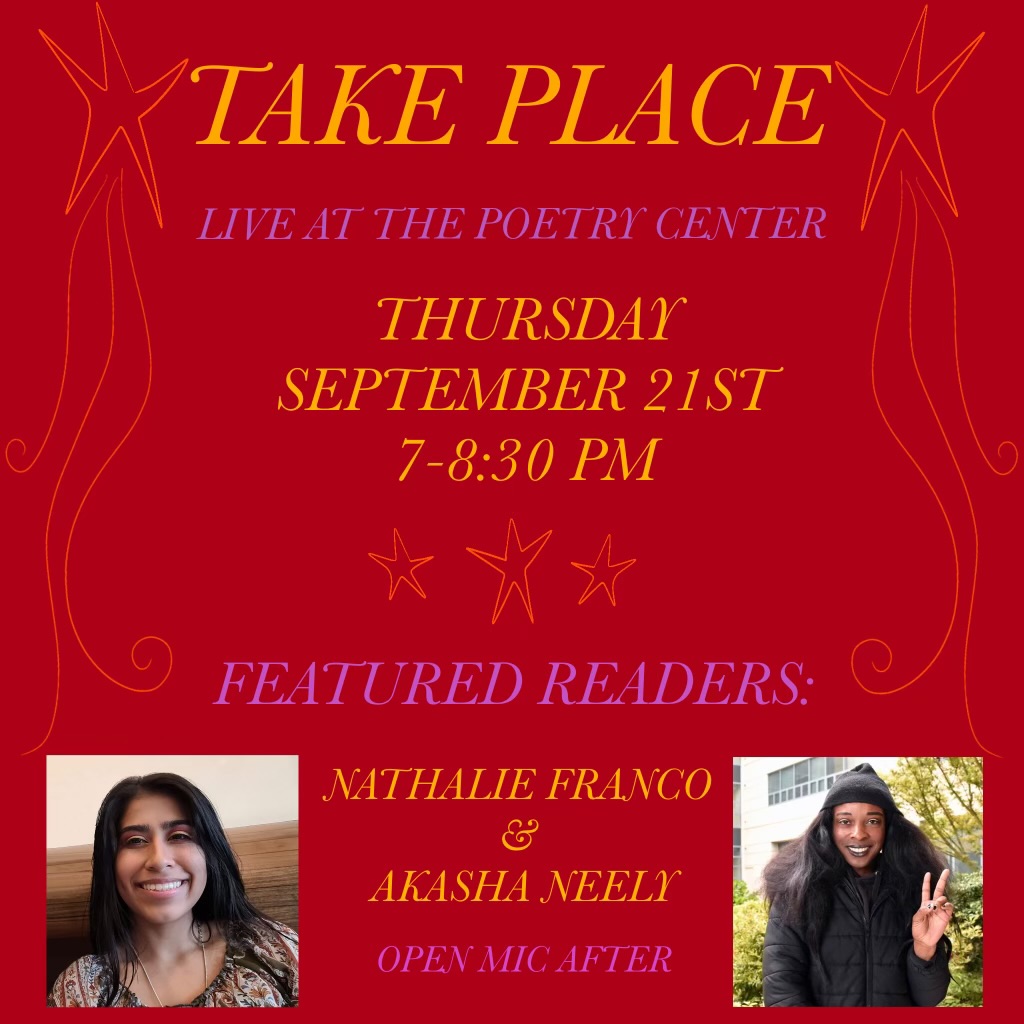 Join Creative Writers, Live at the Poetry Center, for the student-run Take Place reading series on Thursday September 21st at 7:00 p.m. The event will be featuring graduate students Nathalie Franco and Akasha Neely, followed by an open mic.
The event is free and will be held in the Poetry Center, Humanities building room 511. We hope to see you there!