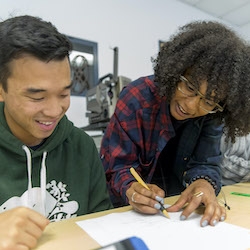 Undergraduate Advising
Majors in the College of Liberal & Creative Arts (LCA) should consult with two advisors each semester:
an advisor in the major and
a general education and university requirements advisor in the Undergraduate Advising Center
Students who are completing a minor or an additional major should see an advisor in those programs as well.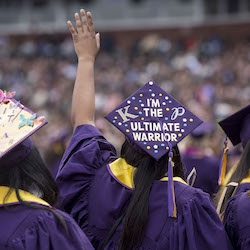 Graduate Advising
Creative Writing Graduate Coordinator: Andrew Joron (Beginning August 29th, 2022)
The Division of Graduate Studies offers counseling and advising regarding issues ranging from applications to graduation.
Advising Forms
Creative Writing Department Specific Advising and Advising Forms
Need to seek an academic advisor who is in the Creative Writing Department? The Creative Writing Department does not assign academic advisors. Please review the office hours page to select an advisor!
Please print out and fill in your required form, provided below, listing classes you have completed. Be sure to bring this form with you, and a printout of your current unofficial transcripts, whenever you see an adviser, for evaluation of your progress in your degree requirements. If a course listed on our advising sheet, that you have completed, is not showing up as complete in the corresponding section in your Degree Progress Report, please reach out to Katherine Kwid, via email at kkwid@sfsu.edu, to get this updated.
Faculty Advisors hold weekly walk-in office hours. You can find their hours for the current semester on our Advising Office Hours page.
Looking for a petition? You can find all of the general petitions used by the University in the following locations: 
FAQs
Additional Resources