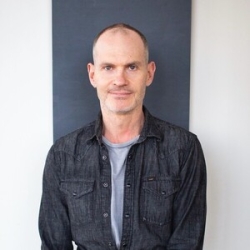 Matthew Clark Davison
Lecturer Faculty
On Leave, Fall 2023. B.A. Advising in Spring and Fall.
Phone: (415) 338-3084
Email: davison@sfsu.edu
Location: Humanities Building, Room 451
Biography
Matthew Clark Davison is the author of Doubting Thomas (Amble Press '21). He is the creator and teacher of The Lab:: Writing Classes with MCD, a non-academic school started in 2007 in a friend's living room. The textbook version of The Lab, co-authored by bestselling writer Alice LaPlante, will be published by W.W. Norton & Co. in 2022. His prose has been recently anthologized in Empty The Pews (Epiphany Publishing) and 580-Split; and published in or on LitHub, The Advocate, Guernica, The Atlantic Monthly, The Rumpus, Foglifter, Exquisite Pandemic, and others. Matthew earned a B.A. and M.F.A. in Creative Writing from SF State, where he now teaches full-time in the B.A./M.A./M.F.A. departments. Matthew served as the Chief Artistic Strategist at Performing Arts Workshop, where he worked for eleven years as a teaching artist and as a mentor to newly-hired teaching artists who bring intensive residencies in various art forms to children who may not otherwise receive an arts education. He has also coached writing at Stanford University's Graduate School of Business. He lives in Oakland with his husband, an immunologist and researcher.
Website(s):